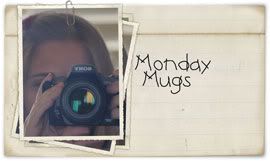 I am participating in my first ever photo meme over at
Oswald Cuties!
In her "Monday Mugs" This week's assignment is minimalism. Which she describes as
(photos with a little something and a whole lot of nothing. i.e. lots of white space) My picture doesn't have "white" space per se, but it has quite a bit of space, and I found the capture fun and different.